Translation & Interpretation
Translation & Interpretation
Translation
Translation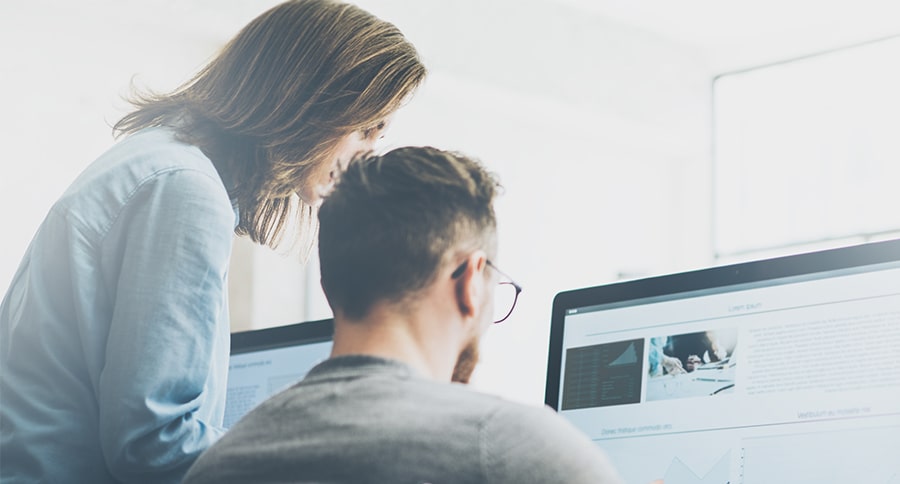 We provide high-quality translations by employing a team of native speakers and Japanese personnel.
As Japan's pioneering translation company, we provide translations that satisfy our clients' demands with both accuracy and speed. We handle English, Chinese, and other languages from all around the world. We provide high-quality translations for all these languages with our team of native speakers and Japanese personnel.
JTC's Quality Control (QC) Standard
We execute quality control based on the following seven standards to raise the quality of our translations and enhance the skills of our translators.
The Seven JTC QC Standards
Point 01

Knowledge of specialized fields

Whether they are in information technology, medical care, copyrights, or a diverse range of other fields, our specialized representatives listen carefully to precisely ascertain the client's needs. They then bring in the right translators, leveraging the knowledge and information JTC has accumulated through more than 50 years in business.

Point 02

Power of interpretation

It goes without saying that the ability to read and comprehend content accurately is indispensable when translating highly specialized material. We therefore assign highly capable translators who possess this ability to handle the client's project.

Point 03

Compositional ability

Our translators fully comprehend the source text and then translate it by applying strong writing ability. From direct translation that remains faithful to the original to liberal translation that emphasizes expressive power, we provide the translation that the client wants.

Point 04

Accuracy of translation

Native speakers prepare a precise translation of the source material, and then our proofreaders rigorously check it for accuracy.

Point 05

Ability to introduce designated terminology and formalized expressions

We faithfully adhere to the client's instructions regarding terminology and expressions. We also fully reflect the client's preferences concerning proper nouns for countries, places, and people in the finished product.

Point 06

Precision in reproducing figures and symbols

The notation of dates, monetary amounts, symbols, and other information can differ between Japanese and other languages. We therefore pay close attention when translating numbers and symbols and render them faithfully.

Point 07

Speed of translation

We deliver a high-quality translation, prepared in line with standards 1 to 6, at the time designated by the client. Even in cases with a high-priority deadline, we make every possible effort to meet it.
From Consultation to Delivery
The same JTC representative takes responsibility for all aspects of a project's work process, from consultation until delivery. This allows even first-time clients to use our services with peace of mind.
FREE trial translation!

Consultation

Preparation of estimate

Receipt of original

Translation

Proofreading

Delivery
Fees
we can handle a wide range of languages.
Translation from Japanese into the following languages
| Languages | One character in original text/yen (excluding tax) |
| --- | --- |
| English | 12 to 25 yen |
| Chinese (simplified) | 12 to 25 yen |
| Chinese (traditional) | 12 to 25 yen |
| Korean | 12 to 25 yen |
| Spanish | 15 to 30 yen |
| French | 15 to 30 yen |
| German | 15 to 30 yen |
| Portuguese | 18 to 30 yen |
| Italian | 18 to 30 yen |
Translation from the following languages into Japanese
Languages
One word in original text/yen (excluding tax)


(Chinese or Korean: One character)

English
15 to 20 yen
Chinese (simplified)
15 to 25 yen
Chinese (traditional)
15 to 25 yen
Korean
15 to 25 yen
Spanish
20 to 35 yen
French
20 to 35 yen
German
20 to 35 yen
Portuguese
25 to 35 yen
Italian
25 to 35 yen
※Document checks/rewrites: Starting from 12 yen
※Other languages: Please ask about Russian, Thai, Indonesian, Vietnamese, Burmese, Mongolian, Tagalog, Lao, Arabic, Turkish, Swedish, Finnish,
Dutch, Persian, Polish, Bengali, Malay, Nepali, Czech, Khmer, Hebrew, and other languages.
※The per-character and per-word fees provided above are for reference. The fee may change depending on the document's technical difficulty, necessity of proofreading by a native speaker, need for layout preparation, volume, and other conditions.
※A minimum charge of 10,000 yen (tax excluded) will apply from November 1, 2019. Please note that our charge for each certificate or similar document* is 30,000 yen (tax excluded).
※Please make your request for an estimate with understanding of these points.
※Orders placed after 5:00 p.m. will be considered to have been placed the following day.
※Fees may be subject to change without notice.
※Certificate or similar document" refers to an official copy of family register, marriage certificate, driver's license,
Interpretation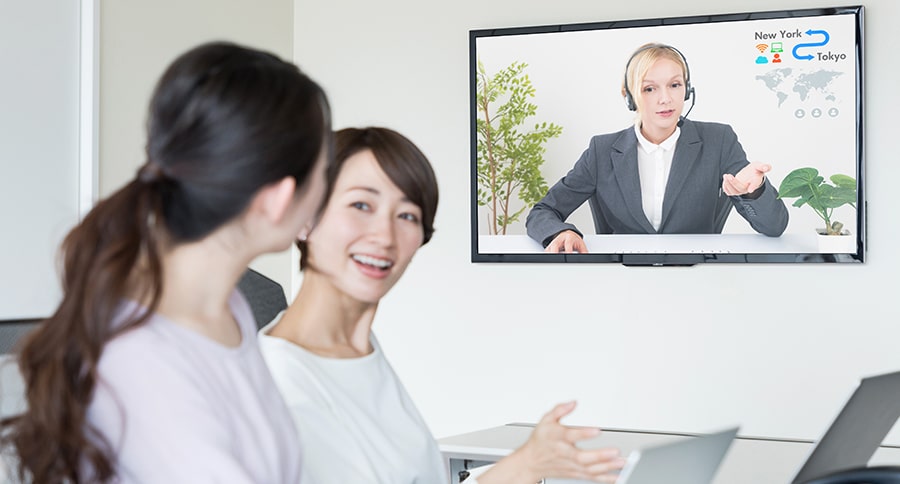 Our highly experienced interpreters can handle any situation,
from international conferences and business meetings to tourist guidance.
We send highly experienced interpreters to government-hosted international conferences and symposia as well as corporate business meetings. We are also actively addressing growing needs associated with international tourism to Japan by dispatching interpreters to provide tourist guidance.
Interpreting is generally classified into "simultaneous interpreting" and "consecutive interpreting." In "simultaneous interpreting," the interpreter listens to what the speaker is saying with headphones and broadcasts a rendered version out to receivers in the audience. With interpreting occurring simultaneously as the speaker speaks, this method is used in gatherings that are lengthy or attended by many people.
In "consecutive interpreting," the speaker speaks for a moment and then pauses, allowing the interpreter to give a sentence-by-sentence interpretation. With the speaker and interpreter taking turns speaking, this method is typically used for gatherings that are short or have few participants. It is also used in interviews, seminars, and the like.
We offer both types, allowing you to choose the one that meets your needs and budget.
Fees
Basic interpreting fees
(excluding tax)
| Language | Per interpreter/full day | Per interpreter/half day |
| --- | --- | --- |
| Level A | From ¥100,000 | From ¥70,000 |
| Level B | From ¥70,000 | From ¥50,000 |
※A full day is calculated as 8 hours between 8:00 a.m. and 7:00 p.m., including a break of 1 hour (7 working hours).
※A half day is calculated as 4 hours in the morning or afternoon, including breaks. Anything exceeding 4 hours is calculated as a full day.
※For simultaneous interpreting, we supply a package of 3 or 4 interpreters for a full day and 2 or 3 interpreters for a half day.
※For consecutive interpreting, we supply a package of 1 or 2 interpreters, depending on the content and time.
※Level A is assumed to be for simultaneous interpretation at international conferences, and Level B for consecutive interpretation at business meetings and the like. Please contact us for details.
Other charges
Excess charge
Time in excess of 8 hours in one day will be subject to an additional premium of 25% of the hourly rate.
Advance preparation charge
If the conference lasts two days or more, or if the content is exceptionally specialized or technical, an advance preparation charge of a half-day or full-day interpreting fee will be applied per interpreter.
Management fee
A management fee equivalent to 15% of the estimate of costs (minus accommodation costs, travel expenses, and daily allowances) will be charged.
Trips
The following charges apply for work that requires long-distance travel to the event venue or overnight accommodation.
Accommodation costs
Actual expenses for room charge only (including tax/service charge)
Daily allowance (per person/per day)

In principle, charges apply from the date of departure to the date of return, inclusive.
When all meal expenses are covered by the interpreter:
¥10,000 (in Japan) + ¥10,000 (overseas)
When all meal expenses are covered by the event promoter:
¥5,000 yen (in Japan) + ¥5,000 yen (overseas)

Transportation time charge

(for transportation outside the 23 wards of Tokyo)

Transportation time will be included in the interpreter engagement time.
Transportation on the day before or after the engagement:
50% of the interpreter's daily rate
Rest days during a conference period:
50% of the interpreter's daily rate

For long-term attendance interpreting on inspections, at seminars, etc., full-day interpreting fees will be applied to the entire period from the first day of work on-site to the final day.

Travel expenses

Travel within the 23 wards of Tokyo is included in the basic fee, but actual expenses will be charged for transportation in the course of work as detailed below.

For travel outside the 23 wards of Tokyo, actual expenses will be charged for all means of transport, starting from a main-line station in Tokyo.
Actual expenses for all means of transport between destination,airport,hotel and the conference venue.
Round-trip air fare or round-trip rail fare to the venue destination.

Other
For overseas trips, all airport taxes and visa application fees
Cancellation charges
7 days' notice to 2 days' notice:50% of the quoted amount
1 day's notice to same-day notice:100% of the quoted amount
※Since these fees will differ depending on content, format, schedule, etc., we will provide an estimate of costs following discussion with the client on a case-by-case basis.
※Fees may be subject to change without notice.
※The above fees do not include tax.
※Orders placed after 5:00 p.m. will be considered to have been placed the following day.
Language & Field / Results
Languages
English
German
French
Spanish
Chinese
Korean
Russian
Italian
Portuguese
Indonesian
Thai
Vietnamese
Arabic
Burmese
Dutch
Mongolian
Other languages available on request
Fields
Information Technology, Communications
Patents
Politics, Economics
Aviation, Space
Chemistry, Medicine, Pharmacology
Finance
Military, Defense
Environment, Resources, Energy
Public Relations, Advertising
Contracts, Law
Civil Engineering, Architecture
Marketing, Consulting
Machinery, Engineering
Agriculture, Forestry, Fisheries
Tourism
Other
Types of Documents
Annual Reports, Financial Reports
Company Introductions & Profiles
Project Plans, Business Plans
Contracts, Certified Copies
Laws & Ordinances, Guidelines
Academic Papers, Technical Literature
Patent-Related Documents
Service Manuals, User Manuals
PR Materials
Newsletters, Press Releases
Conference Materials, Presentation Materials
Scripts, Subtitles
Tourism-Related Materials (Maps, Pamphlets, etc.)
Other
Types of Interpreting (Simultaneous, Consecutive)
International Conferences, Seminars, Symposia
Attendants, Guides
Business Talks, Meetings, Presentations
Events
Inspections, Observation
Other
Formats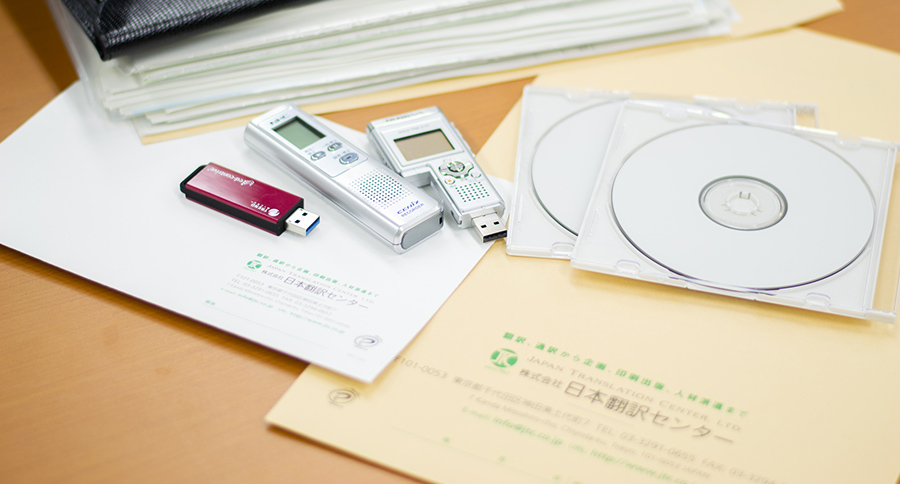 We can handle all media and formats for both receipt and delivery
We are experienced in using a vast variety of media and formats. We are ready to deliver translations of the originals you submit in the formats you desire, thus keeping things as simple as possible for you.
Some exceptions may apply. Please ask for details.
Acceptable Applications and Formats
From Microsoft Office products to desktop publishing and design applications, we can handle a wide variety of applications.
If you do not have any particular preferences, we will overwrite the translation onto the format you provided for delivery. However, we can also change to a different format from the one you submitted or extract only the portions you need translated from design data. Please feel free to ask for more information.
Acceptable Media
Originals may be submitted via various media, including as electronic files and by the postal service.
USB memory stick

DVD/CD-ROM
CD-ROM

E-mail

Printed material

Website

Audio file
※Please consult with your JTC representative if you wish to use a format not listed above or your material cannot leave your premises.
※Please refrain from handwritten manuscripts.
From e-mail or a file transfer service to the postal service, you can submit your items using whatever medium you choose. Our HTML translations for websites are also codec compliant to give you peace of mind.
If your file is too large to submit by e-mail or a file transfer service, feel free to send it to us by postal mail, or other means stored on a USB memory stick or DVD. In such cases, we will deliver the translated file to you on a DVD or other medium.
Contact Us
When inquiring by telephone
Weekdays (Mon to Fri) 9:30 a.m. to 6:00 p.m.
(JTC is closed on Saturdays, Sundays,national holidays, and the year-end and New Year holidays.)