Greeting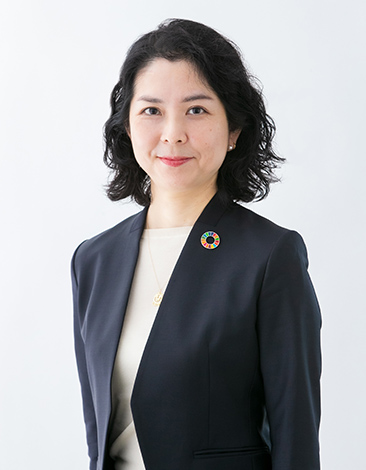 Our mission is to pursue

context-based free translation that sequential translation cannot cover

,
to convey translations that take into account the

culture and customs of each country

,
and to minimize

the gap between the sender and receiver

in communication.
Founded in 1962, Japan Translation Center, Ltd. was established in Kanda, Chiyoda Ward, Tokyo, during Japan's period of rapid economic growth.
The founder, who was still in his early twenties, took the lead in starting the business, which grew from connections with the US Embassy. At that time, there were no other companies specializing in translation, and the work was done by embassy staff and university professors who were fluent in foreign languages, but with the progress of internationalization, our founder was inspired by the need for a specialized company to satisfy the ever-increasing demand.
More than 50 years have passed since then. Translation services are now firmly established in society, and translation using AI and deep learning has also been born. What does it mean for us to continue to provide communication services in this environment? Our mission is to pursue context-based free translation that sequential translation cannot cover, to convey translations that take into account the culture and customs of each country, and to minimize the gap between the sender and receiver in communication.
Japan Translation Center, Ltd.
President Risa Takabatake

Our Mission
With communication, we help to achieve a world of diversity and mutual respect
Our Vision
As communication experts that bring together multiple languages and cultures, we support our customers in solving issues in business and international exchange, and provide strong support for their activities
Our Strength

Careful, accurate manual translation
Our core business at Japan Translation Center is "translation services," which means manual translation. You might think that AI will be faster and cheaper, and that machine translation will produce good results if it is checked by humans. Indeed, there are some fields for which AI translation is appropriate.
However, we want to offer more than just "uniform translation," "simply speedy translation," or "word-substitution translation." We value translation that takes into account the meaning of a document, the context in which it was written, the thoughts and feelings of the author, the purpose for which the document was translated, and the effect it will have on its readers.
Otherwise, there would be no point in involving the human mind.
We hope that our customers will discover the significance of quality translations and appreciate their value, and that this will lead to translators continuously improving their translation skills.
Specialized translation and interpretation for business, industry, culture and the arts, and administrative fields
Regarding our customers, 90% are general corporations, government agencies and affiliated organizations, public institutions, and international organizations. We have more than 50 years of experience in translation and interpretation for business, industry, and government.
We have also received many orders from museums and other cultural institutions.
We place great importance on quality and information security, and we take the utmost care in handling documents during transactions. As a company, we have earned the trust and confidence of our clients for many years, and the know-how we have accumulated is another of our strengths.
New services
We offer a wide range of services that go beyond translation and interpretation to help people understand other cultures and build bridges between Japan and other countries. Our services are tailored to satisfy the needs of a wide variety of customers, including the production of not only paper-based, but also video versions of machine operation manuals for factories, the integration of words and signs in several languages for ease of understanding in the event of an emergency during a natural disaster, support for the SDGs as global objectives, services for rewriting machine translations to make them into smooth translations, proposals for sales promotion tools and overseas exhibitions including copyrights, and training for expatriates posted overseas.
Code of Conduct
For our customers

As a communication expert, we will continue to pursue the value we provide to our customers by improving quality and responding flexibly and creatively to customer needs.
We will quickly identify customer needs, and make proposals that can extend to the creation of new services.
To be a company our customers can always rely on, we will continue to grow without being bound by rigid thinking.

For our business partners (translators, interpreters, editors, etc.)

The professionals we work with are our most important business partners.
We will strive to create an environment in which we can work with our business partners to mutually increase the value of our products and services, and build and maintain relationships of mutual trust.

For our colleagues

We will respect each other based on relationships of trust, and aim to create a pleasant workplace through cooperation, collaboration, and mutual support.
We will work autonomously as individuals and enhance each other's abilities.

What our staff can contribute to our company

We will proactively offer concrete ideas to contribute to the growth of the company.
We will be aware that we are each responsible for the management of the company, and exchange frank opinions with each other.
We will mobilize our individual abilities to create new value for our customers and pursue new possibilities.

What our company can contribute to our staff

We will protect the livelihood of our staff and their families.
We will manage the company such that the company and staff share a common vision and aim for the same goal.
We will constantly pursue initiatives to improve our work style and enhance the skills of our staff so they can demonstrate their individual abilities with enthusiasm.
Company
Company name
Japan Translation Center, Ltd.
Address
8th Floor, Kameda Bldg., 1-10-12, Higashiazabu,
Minato-ku, Tokyo 106-0044 Japan
TEL: 03-6277-7511
FAX: 03-3588-1355
Representative
President
Risa Takabatake
Established
May 26, 1962
Capital
60 million yen
Employees
10
Translators/
Interpreters
800
Business content

Translation, interpreting
Planning and production of graphics and digital content
Printing, publishing

Bankers
MUFG Bank, Jinbocho Branch
Mitsui Sumitomo Bank, Kanda Branch
Mizuho Bank, Kanda Branch
Certification obtained

JTC has obtained PrivacyMark certification.
Registration No. 10840418(07)
Date of initial certification: October 21, 2009
Access Map
Address
8th Floor, Kameda Bldg.,
1-10-12, Higashiazabu, Minato-ku, Tokyo 106-0044 Japan
If you are traveling by car, please use one of the pay parking
lots in the vicinity. View on Google Maps
Nearest stations

If you are coming by subway, please use one of the following stations.

Toei Oedo Line: Akabanebashi Station (3 minutes on foot)
Toei Mita Line: Shibakoen Station (8 minutes on foot)
Tokyo Metro Hibiya Line: Kamiyacho Station (10 minutes on foot)

Contact Us
When inquiring by telephone
Weekdays (Mon to Fri) 9:30 a.m. to 6:00 p.m.
(JTC is closed on Saturdays, Sundays,national holidays, and the year-end and New Year holidays.)